Welcome to our Parish!
Our Parish Bulletin can be downloaded from the "Downloads" section or click here


The Parish website has now been updated with information regarding the Royal Commission Discussion Group that has been active in our Parish.

Select the "Royal Commission" menu item (on the left hand side of the webpage) or click here to check out the latest support and news.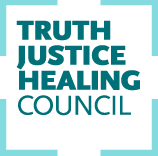 This section of the website also provides links to useful information from the Truth, Justice and Healing Council.
During School Terms  Playgroups are conducted as follows:
9:00am - 11:00am Thursdays
Please join us for some craft, friendship and prayer. Bring your child's food with you. The St Charles Borromeo Ryde Parish Centre comes alive!


Advertising facilitates exposure for our sponsors businesses while assisting the Parish of St Charles Borromeo Ryde with costs associated with the production of the Parish Bulletin and other running costs of the Parish.
Advertisements have previously been printed in the weekly bulletin which are distributed during Sunday Masses as well as being published on the Parish website.
Currently, the Parish is not offering advertising, however any businesses, organisations, etc that are interested are welcome to contact the Parish Office.
We thank all our previous sponsors for their much needed support.
Please note: All care is taken in the application of protocols relating to sponsors, however the Parish in no way makes any representations regarding quality or warranty of the services or products being advertised.